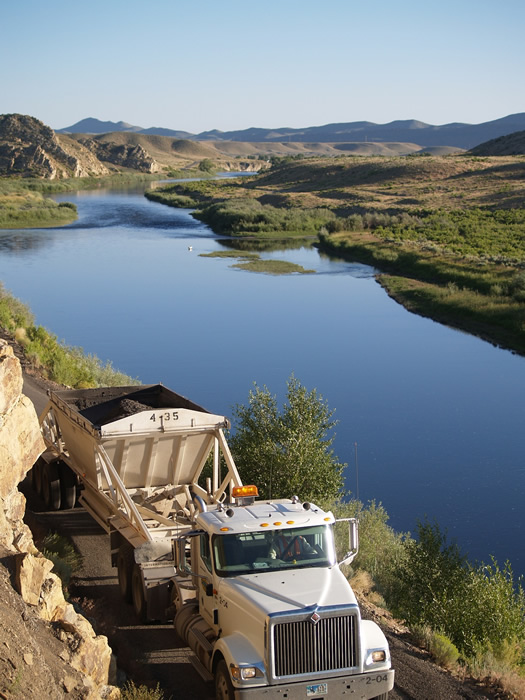 McGarvin-Moberly Construction is a specialized construction company with a focus on highway rehabilitation, maintenance, and reconstruction.

The company's expertise and experience in this field have earned it a solid reputation and established it as a reliable partner in building and maintaining the country's infrastructure.
Experience and Expertise
With over 60 years of experience, McGarvin-Moberly Construction has developed an unparalleled level of expertise in highway construction, repair, and maintenance. The company has completed numerous projects of varying sizes and complexity, from small-scale repairs to major highway reconstruction efforts.
Partnerships and Collaboration
Throughout its history, McGarvin-Moberly Construction has developed close working relationships with key industry organizations, such as the Wyoming Department of Transportation (WYDOT) and the Federal Highway Administration (FHWA). By collaborating with these organizations, the company has been able to stay up-to-date with the latest industry standards and regulations, while also contributing to the development of new practices and technologies.
Active Membership in Industry Organizations
McGarvin-Moberly Construction is an active member of the Associated General Contractors of Wyoming, which is a trade association that represents the commercial construction industry in the state. The company partners with the AGC of Wyoming on many issues that face Wyoming contractors today, such as safety, workforce development, and regulatory compliance.
Dedication to Building a Better Highway System
At McGarvin-Moberly Construction, the goal is not just to complete projects but to build a better highway system for the traveling public. By focusing on teamwork and collaboration with industry partners, the company is committed to delivering high-quality results that meet the needs of clients and the public.
---
McGarvin-Moberly Construction's years of experience, expertise, partnerships, and dedication to building a better highway system have made it a trusted leader in the industry.

The company's commitment to collaboration and innovation ensures that it remains at the forefront of the industry, delivering the best possible results for clients and the public.